TR300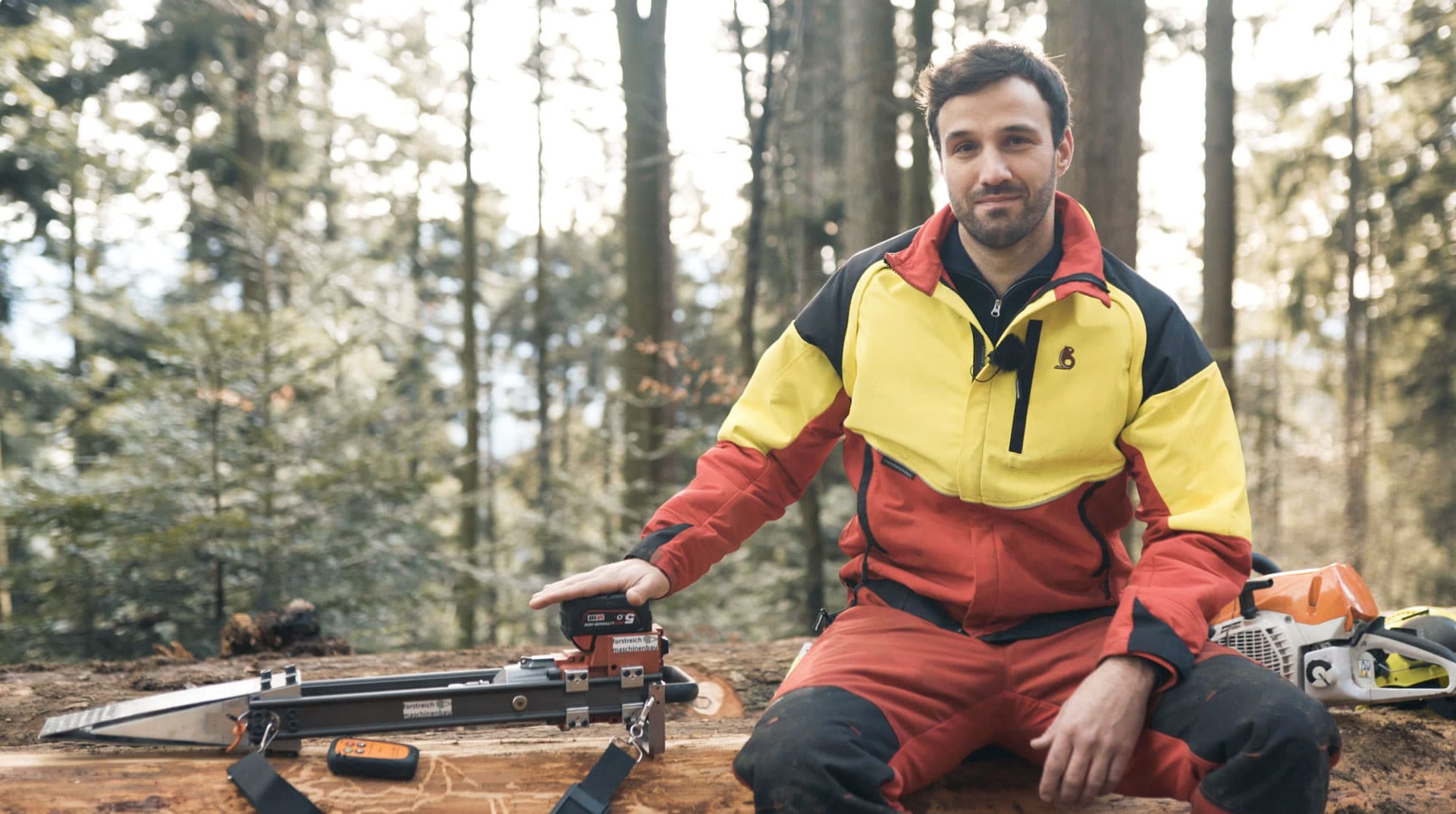 The Idea of the felling wedge
The mechanical felling wedge was created when we encountered a real problem. After again a large silver fir tree took too much power and time to wedge it, the idea for a light and low-maintenance felling aid came up in winter 2012: the mechanical felling wedge. It quickly became clear that the mechanical one should not remain a one-off and go into series production. This was the case in 2014 when the mechanical felling wedge was presented to the public at Interforst 2014 and became a success story. Whether in the professional sector or in private forests – the mechanical felling wedge is always a reliable helper.
The remote-controlled felling wedge TR300
Our newest product – the remotely controlled felling wedge T300. Trees can be cut with a remote controle from a save distance. Also big or trailing trees are no problem for the wedge. The Forestry worker is always in a safe distance to the tree.
Technical details can be found on the product page.