Description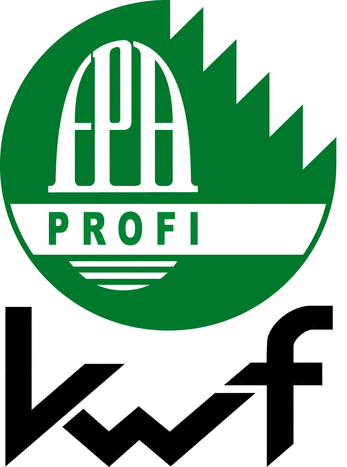 The mechanical felling wedge TR30-AQ is the next step in the development of technical felling aids! The TR30-AQ was specially designed for use with cordless impact wrenches, but a conventional ratchet can still be used. The aim of the development was to develop a particularly robust and lightweight felling wedge, as the cordless impact wrench adds additional weight. The TR30-AQ came out with the proven components of the mechanical felling wedge plus the Milwaukee M18 ONEFHIWF34 cordless impact wrench. The Milwaukee M18 ONEFHIWF34 is characterized by good weight distribution, high torque and a very robust design. In our numerous practical tests, the Milwaukee was clearly ahead!
The TR30-AQ incl.Milwaukee M18ONEFHIWF34 cordless impact wrench, 5.0 Ah battery, impact nut comes as a set with a system weight of only 7.9 kg. The impact nut is machined so that the impact wrench and the TR30-AQ can be permanently connected only one "package" has to be carried, the second hand and the belt remain free.
The mechanical felling wedge TR30-AQ replaces the classic wedge work and thus saves a lot of power and time.
Vibration-free wedging reduces the risk of falling branches or tree tops.
New and available now: the TR30-AQ with 2 pcs. 8 Ah batteries – the new high-performance battery class.
Technical data mechanical felling wedge TR30-AQ 5.0 set:
Max. Pressure: 25 to
Weight: 4.2 kg (felling wedge TR30AQ solo)
System weight: 7.9 kg (felling wedge TR30-AQ, impact wrench, 1x battery 5.0, impact nut)
System weight: 8.3 kg (felling wedge TR30-AQ, impact wrench, 1x battery 9.0 Ah, impact nut)
Length: 495mm, width: 80mm, height: 100mm
Lift height: 60 mm
Scope of delivery TR30-AQ solo:
Item number 007-1000
mechanical felling wedge TR30-AQ completely ready for use
KWF professional and CE marking
Scope of delivery TR30-AQ Set 5.0 / Set 8.0 / 9.0:
mechanical felling wedge TR30-AQ completely ready for use
Cordless impact wrench Milwaukee M18 ONEFHIWF34-0X
High-performance impact wrench with a maximum torque of 1,627 Nm
2 pcs.Lithium ion batteries 5.0 Ah (article number 005-1000)
2 x lithium-ion batteries 9.0 Ah (article number 005-1001)
2 pcs. Lithium-ion batteries 8.0 Ah (article number 005-1002)
1-way charger
high-strength impact nut with 2 holes
Folding split pin for securely connecting the felling wedge and impact
wrench
operation manual
KWF professional and CE marking